Did you know? MRIcoilrepair.com can repair 100% of OEM MRI Coils
Feb 16, 2017 by MRI Coil Repair
Technology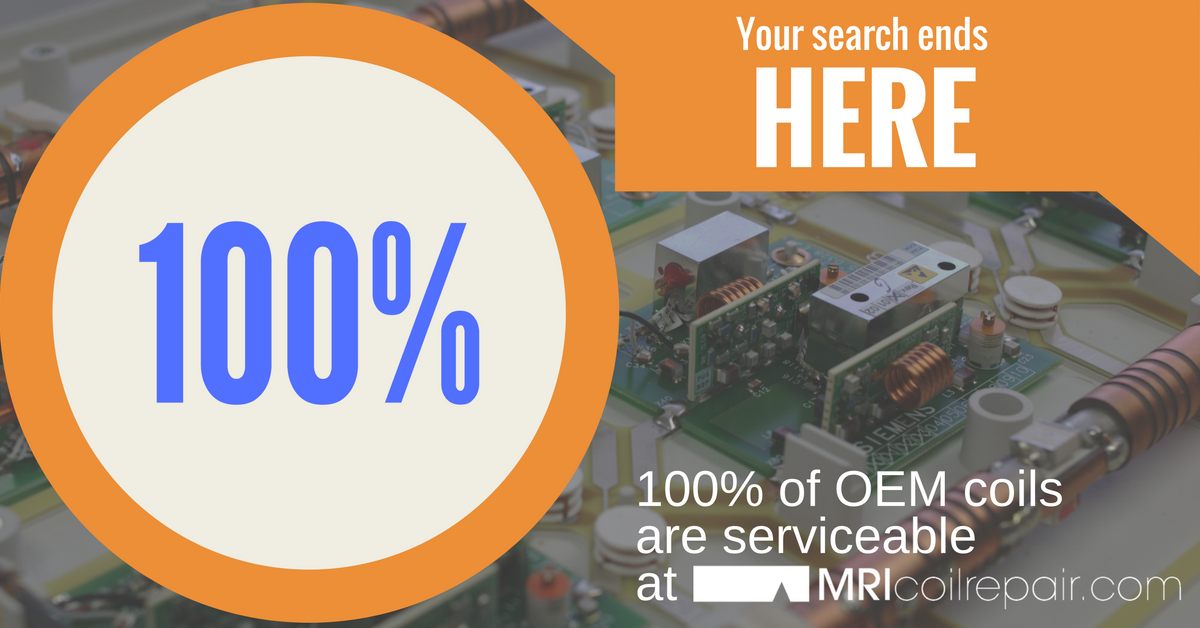 Our name MRIcoilrepair.com isn't just a generic vanilla entry into today's vast options of service providers. Since our inception in 2005, we literally have been championing exactly that: MRI coil repair. Thousands of repairs and thousands of research hours later, we proudly tell our customers every time, "YES, we CAN repair that for you."
Whether it's a GE, Siemens, Philips, Toshiba, Hitachi, Invivo, Picker, Marconi, Medrad, MRI Devices, USAI, Esaote, Fonar, you name it – We can fix it.
While there are still new platforms and technologies being released every day (and some not even on the used market yet), MRIcoilrepair.com continues to blaze the trail as the BEST coil repair option, whether you're a single imaging center, or a network of thousands of hospitals and centers. Give our knowledgeable and committed sales staff a call today to get started on your customized coil repair solution.
We are re-locating to a Brand New Facility!
Jan 17, 2017 by MRI Coil Repair
Announcement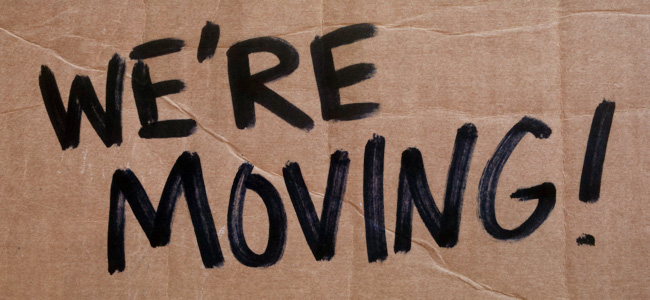 MRIcoilrepair.com is moving January 23, 2017.
MRIcoilrepair.com has been a division of Creative Foam Medical Systems, headquartered in Bremen, Indiana, since it's inception in 2005. Having shared a space within Creative Foam Medical System's Manufacturing Facility, MRIcoilrepair.com is ready to spread out due to growth and new opportunities in the refurbishment and replacement of MRI coils, patient positioning pads and other imaging equipment.
The latter half of 2016 was spent renovating a 20,000-square-foot facility, just a few miles from the CFMS location, into a brand new state-of-the-art refurbishment and repair facility that will serve as the new permanent home of MRIcoilrepair.com.
"We are excited for the ease at which this new facility will enable us to not only serve our customers' wide variety of needs, but also to explore new frontiers to relieve the stress of repair and refurbishment of your MRI equipment," according to Wes Solmos, Account Manager. "It's official! We will begin operating at our new location on Monday, January 23 with brand new operating hours as well."
New Physical Address: MRIcoilrepair.com, 510 East Second Street, Bremen, IN 46506. (Please do not ship to this location until January 23, unless instructed otherwise.)
Billing Address: Creative Foam, 300 North Alloy, Fenton, MI 48430
Remittance to: PO Box 674392, Detroit, MI 48267-4392 (checks only, no correspondence)
The new phone numbers are 574-413-6862 (main), 574-413-6863 (fax). The new operating hours are 7:30am – 7:00pm EST.
MRIcoilrepair.com is not leaving Creative Foam Medical Systems. The company's billing and all accounting will still be handled through Creative Foam Corporation, our parent company. The staff you know personally will remain the same, with only room to grow in 2017.
***You may experience some communication delays on Thursday, January 19 and Friday, January 20 due to all of our IT systems being transferred to the new location. However, you can feel free to call our cell phones if you cannot reach us via email.
Wes Solmos; 574-309-8599
Wes Hershberger: 574-538-8918
If you have any immediate concerns, please call 574-309-8599 or email info@mricoilrepair.wpcomstaging.com